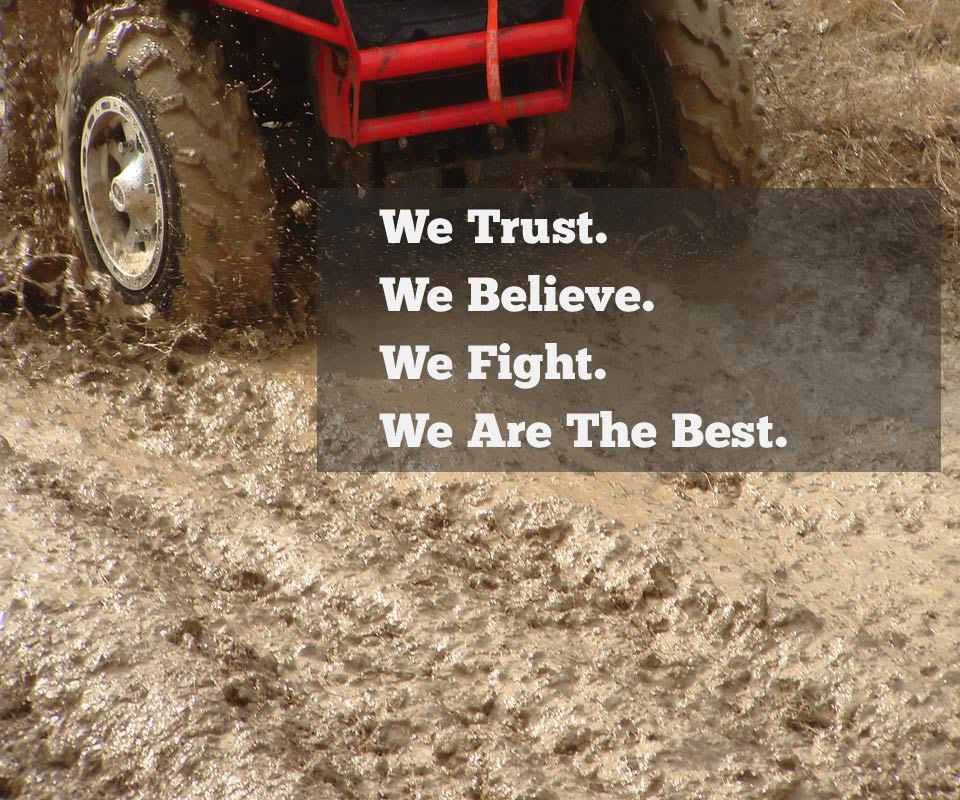 The Best Riding Place
If you have been looking for places to ride your ATV, Motorcycle, or Jeep ATV Trails this is the place for you. We will show you the great place to ride your ATV, where people will welcome you, and your vehicle.
Ultimate Experience
We have posted pictures with brief descriptions with them to help you better know what to expect. Also included in each riding area is a list of preparations to further help you prepare and enjoy your trip.
Trailfest 2010 Event
National Trailfest the premier off-road event.Click here...
Dirt Days 2010 Event

The Rocky Creeck ATV Trail will host its fourth annual "Dirt Days" event at Logan's Thunder Blast Park, June 9 – 13. The popular 3-Mile curve location will offer a range of events and prizes sure to please the entire family.

A mud pit, drag racing, and poker runs return, along with non-riding events like a "Texas hold-em" tournament, miniature golf competitions and a karaoke challenge. Many of The Rocky Creeck ATV Trail's sponsors will be on hand with brand new machines to exhibit and demonstrate.

Polaris is donating a Sportsman 500 ATV to be presented to one of the first 250 persons to register. Participants can also register and compete for more than $1,000 worth of other prizes. Dirt Days packages start at just $89 and include a range of options. Those registering by May 15 will receive a free Dirt Days 2010 T-shirt.

National Trailfest 2010 Event

October 7 -11, 2010

Celebrate the 10th anniversary of the Rocky Creek ATV Trail and National Trailfest the premier off-road event in the United States. National Trailfest 2010 include the following:

RIDING THE VERY BEST TRAILS IN AMERICA

POKER RUN AND DICE RUN FOR CASH

FACTORY DEMO RIDES

ATV, UTV, AND DIRTBIKE COSTUME PARADE

NIGHTLY DRAG RACING AND MUD PIT ACTION

SATURDAY NIGHT MUD PIT RUN FOR CASH AND PRIZES

PRODUCT EXHIBITORS

FISHERS ATV WORLD AND OTHER SPECIAL GUESTS

FIREWORKS DISPLAY

CASINO NIGHT AND LIVE AUCTION FOR PRIZES

CATERED MEALS ON FRIDAY AND SATURDAY

AND MORE MORE MORE...